Celeron 366@787 (FSB 66@143) using 4*80W peltiers to keep it cool.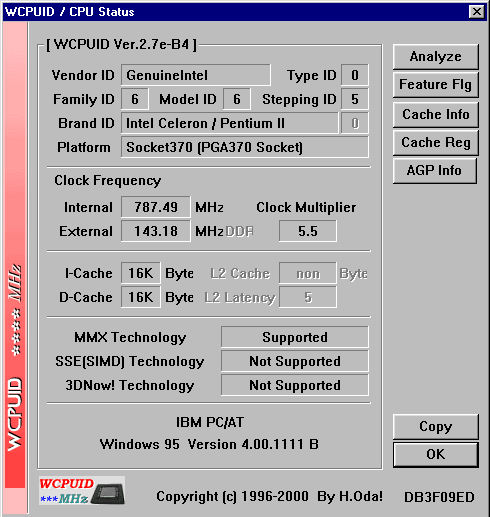 As you can see it didn't work with L2 enabled at this speed.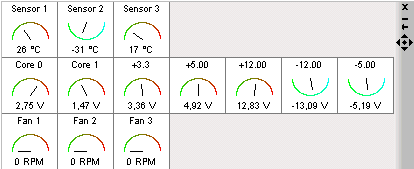 Motherboard Monitor's values. Voltage is "only" 2.75v and the processor temperature is -31C.
Celeron 366@760 using 4*80W peltiers.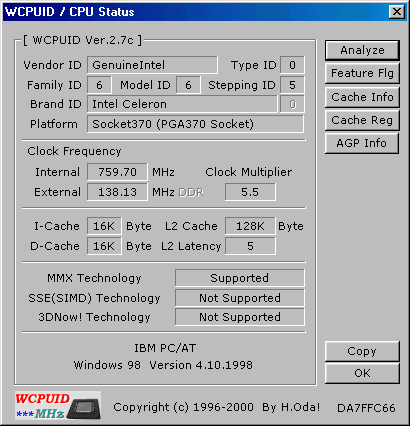 L2 enabled this time.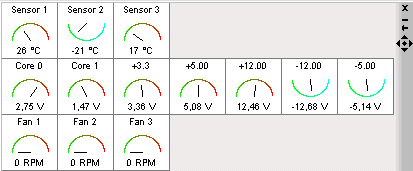 Voltage is still 2.75v but temperature needed is only -21C.
I have taken some benchmarks (sandra, pifast, prime95, 3dmark) run at this speed but couldn't find the screenshots anywhere. But it was "stable" as long as the temperature was kept low enough.
Below are some sandra shots at 735: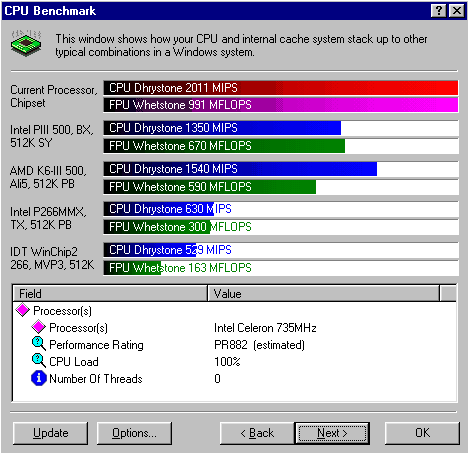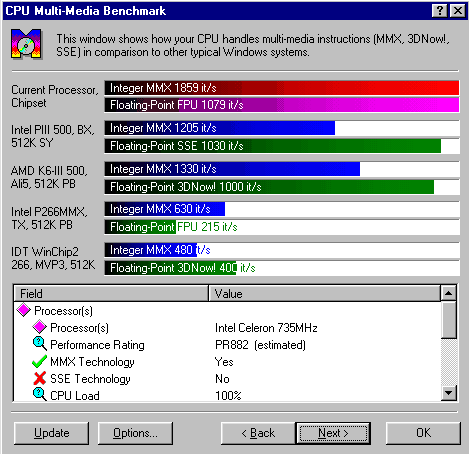 Slot1 Celeron 300A@558 with 2*80W peltiers if I remember correctly.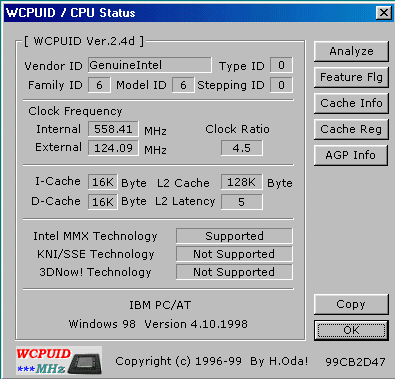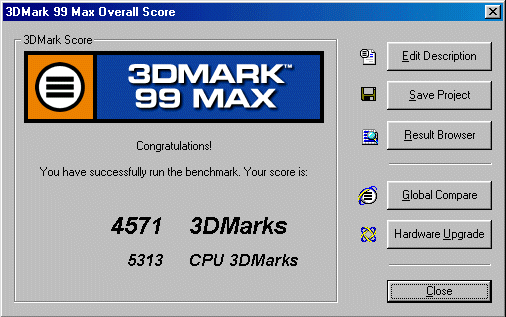 3dmark benchmark using a TNT with core clocked at 90@125 and memory 110@142.
Celeron 566@1136 using 2*80W peltiers.
Some misc. pictures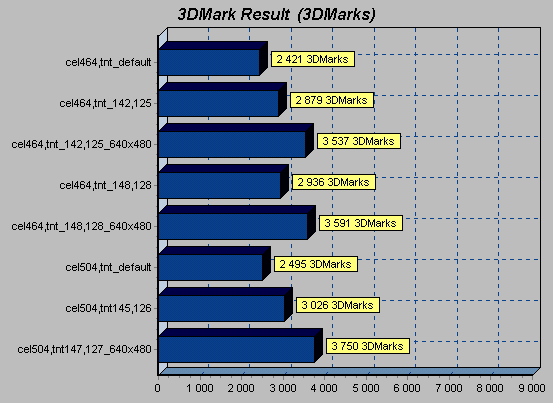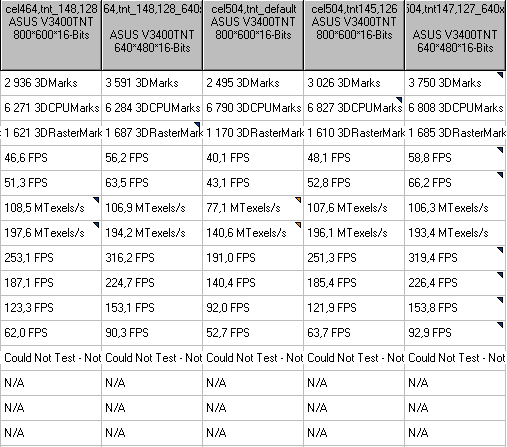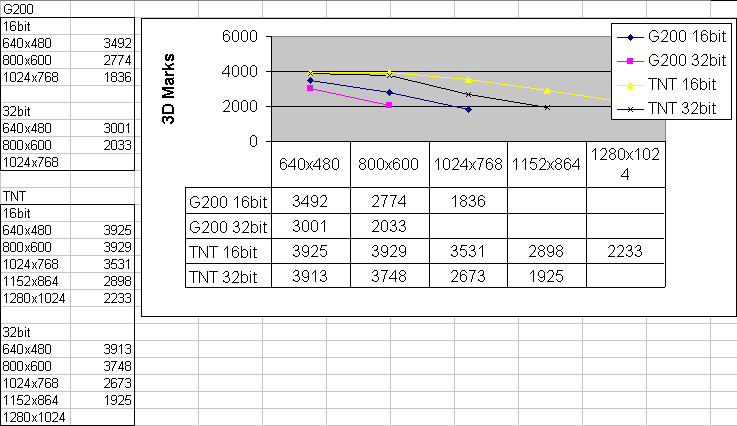 Nvidia Riva TNT and Matrox G200 compared.