This should be a proper DMF5001 schematic that I just made: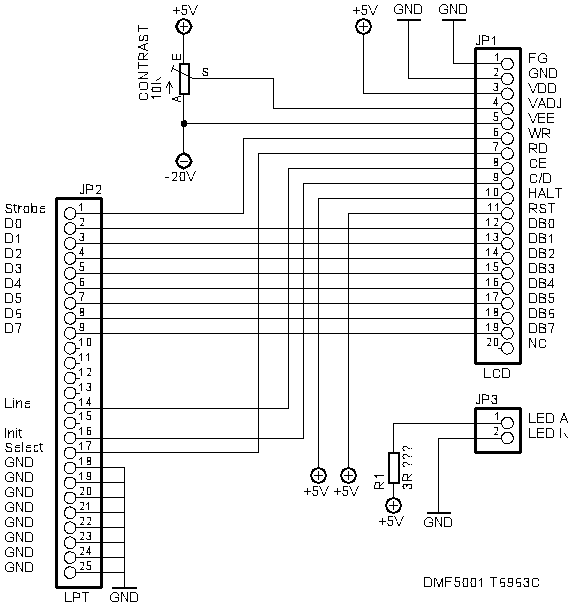 I have a DMF5001-NY-LY-AIE display myself but I haven't wired it yet.
You need to feed -20v and +5v to the ends of a pot and connect the pot wiper to VADJ. -20v also goes to VEE. Supply +5v to HALT and RST always when you want the display to function normally. Grounding RST resets the display. Also grounding HALT enables it (which you don't want to normally happen).
Backlight has separate pads on the front side of the display marked as A and K. At least this is with my display with datecode 0309.
I used two ICL7662 chips is series fed from +12v to generate the negative voltage. It was about -21 to -22v this way. These were used with other DMF5001-NY-LY-AIE displays.
I don't remember the exact resistor value I used for the backlight.