Hello,
today, I found out I can get these displays (2nd hand) for free !
so I grabbed one.
the markings on the back of the pcb say powertip pg-12864a and on the 3 chips, kso1088.
Im interested in connecting it to my PC as a system info panel,
I have found on google that other people have done so,
and on youtube there are a couple of videos of animations using this screen.
I also found this site by googling, info on this display.
Whilst I have some electronic experience, Im a rank amature.
And Im looking for info on connecting this display to my computer.
I have found this wiring diagram........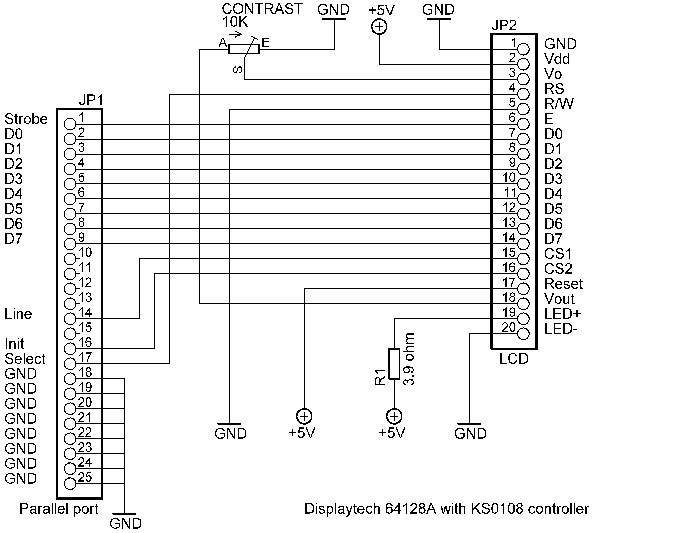 it lists "KSO108" controller, my chips say "KSO1088", are they the same ?
Also, looking at this diagram, its not as simple as grabbing a ribbon cable, and just directly using the parallel port,
I need to run 5vdc to pins 2 &17 from computer PSU (and also use the "grounds" )? is this corrct ?
Im also unclear about running 5v via pin 18 (R1)
Any help appreciated.
wired it up as per diagram, light comes on, but no graphics