Got some cheap 320xRGBx240 controllerless STN displays made by Kyocera.
Added two 74hc590 logic chips, old reflashed EEPROM used for PC BIOS, and 20MHz PIC16F627.
After a minor setback (some vital smoke escaped, thanks to Henry for helping here a bit), the result: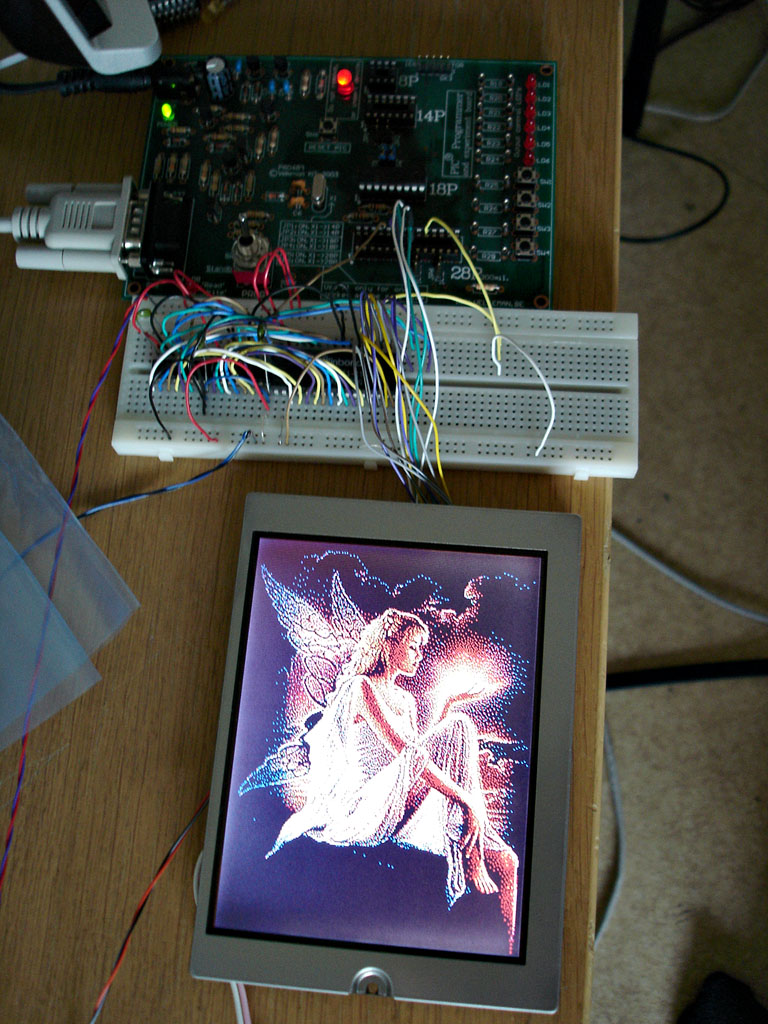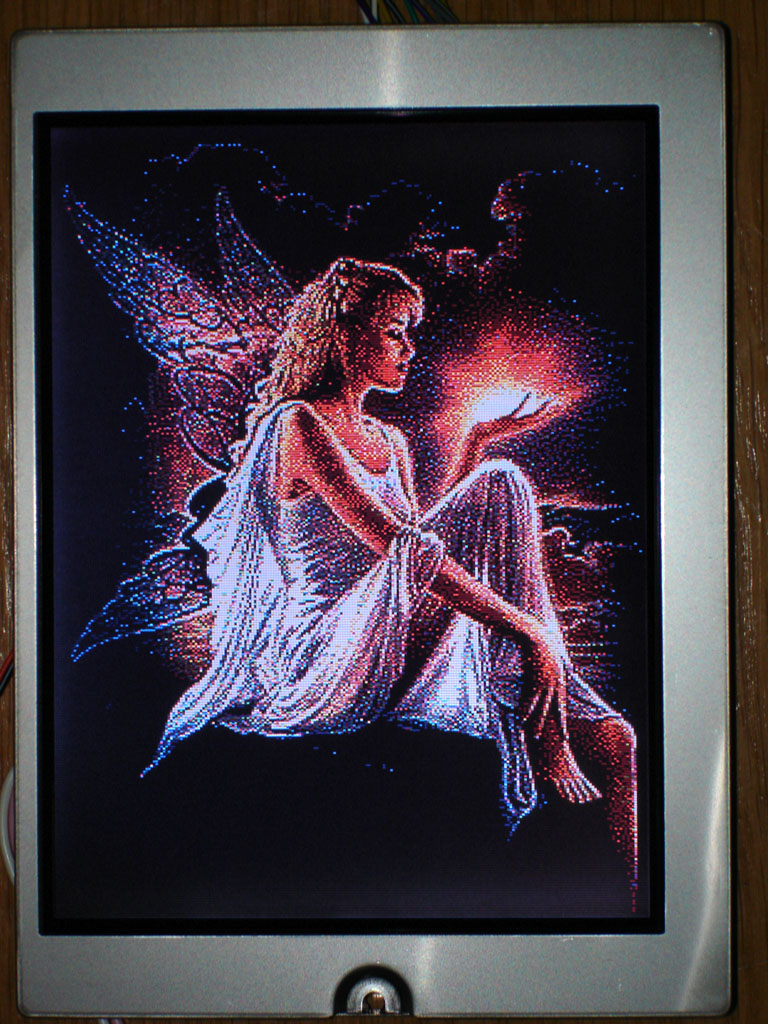 In the first pic there's only one frame being fed from the EEPROM. In the second pic there are two frames being switched to create a crude form of intermediate shades.