frickelkram wrote:
Hi Henri,

have you got more information of the part you posted the pictures?

No, I don't have any extra information on these as I don't have the hardware so haven't really had a reason to look more into it.
I didn't know that the board was part of that display. It's good to have the additional information that you provided.
But earlier in the topic you can see One~Zero mentioning that he had the pinout for the 32 pin SMD connector. As the controller board has the SED1335 controller on it the interface should be the common 8 bit SED1335 parallel interface in the connector. You just need the pinout and if One~Zero still has it would be nice to have the pinout also added to this thread for future reference.
In fact I'll put the information from your link to here for anyone else looking for this later.
Code:
Product ID: 25467
Product Name: LCD Adapter
Mfg: Sun
Mfg Part #: 370-2311-02
Qty Available: 6
Price Each: $67.50
Condition: Used
Sun 370-2311-02 Touch Screen LCD Panel

And pictures too as I think it's quite likely they will disappear from the link your posted: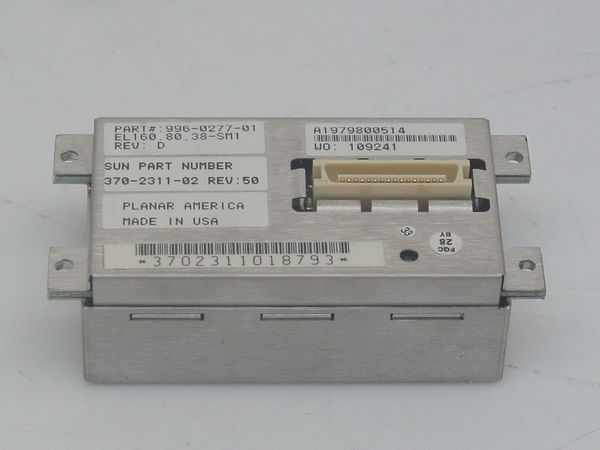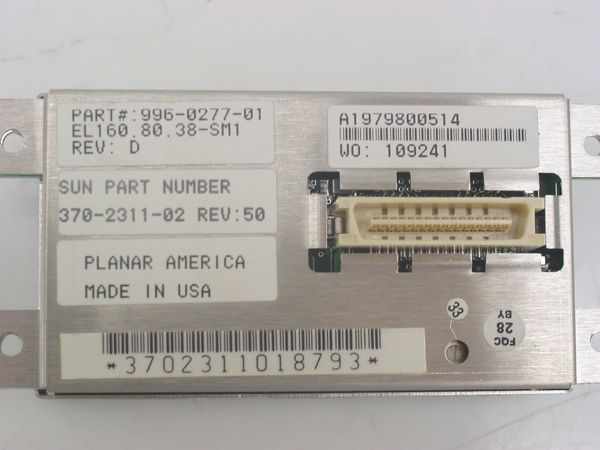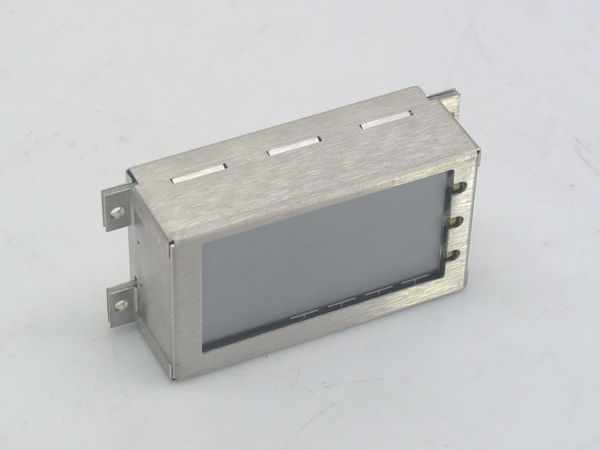 And the part numbers from the labels to make this more search engine friendly:
Code:
PART#: 996-0277-01
EL160.80.38-SM1
RED: D

SUN PART NUMBER
370-2311-02 REV:50

PLANAR AMERICA
MADE IN USA