For the TMI-V I have made this one: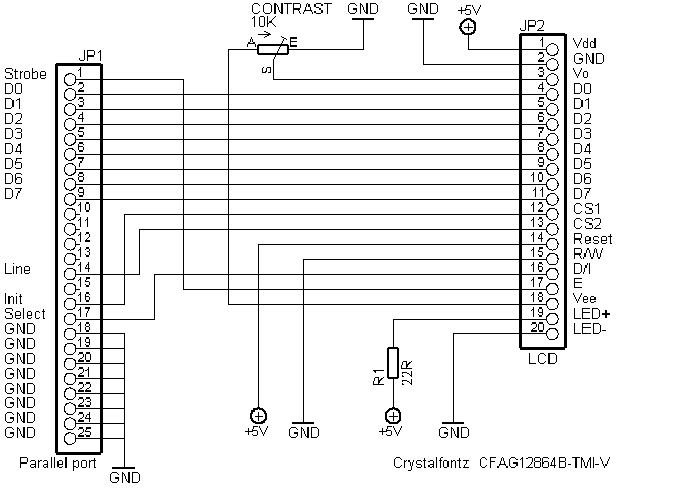 mail.eve wrote:
Hi,
This is the right schema for this display...
http://www.modwarehouse.com/ia/MWHdatasheetks0108.jpg
as you can see C1 is pin 16 and c2 is pin 14 thats the differents...
Henri please note that you have the wrong schema for the CF128*64... For the backlight you do not need a inverter,... you wil need a resistor...
And this one will work also.
Yes that's wrong one for TMI-V as it was made for other model. But what I posted above should work.
Ok, the truth is that neither one of these is 100% correct but they will work. The reason why the CS pins needs to be switched is that some displays have the CS pins positive enable and some have negative enable. So to make it right you shouldn't switch the CS pins but make the change in the program. I'll include option for this in future LCDInfo KS0108 drivers. But before this happens just use these TMI-V schematics given here and they should work fine.